High

Performance

NVMe Web Hosting.
Our Web Hosting with cPanel makes managing your Hosting easier than ever. you can take advantage of all of the features cPanel has to offer. This includes creating email and FTP accounts, easily installing software packages, managing domains, maintaining security and much more.
Fast, reliable, and secure web hosting on our award-winning hosting platform.
Starter
30 MAD
/month
Great value, Perfect for small websites or blogs.
Professional
55 MAD
/month
Powerful web hosting, for growing blogs, websites and applications.
Full access to all features
Entreprise
130 MAD
/month
Our Entreprise plan is perfect for Business, big websites and applications.
Full access to all features
Web Hosting plan comparison
Have a question or want more information? We are here to help!
Includes everything you need to get online
Free

Automatic

Daily Backups
We backup all of your accounts every day, with a 30 days retention period.

JetBackup has rapidly become the industry leading backup and recovery solution for cPanel, giving you complete control of your backups and restores without the need to contact support.
Backups stored off-site
Stored off-site to ensure availability in the event of a disaster.
Daily, and fully automatic
Our backups are taken automatically once daily free of charge.
Fast restoration process
Made a mistake? Get your site online within just a few minutes.
Industry Standard
Powered by JetBackup, our recovery solution is industry leading.
SSL Certificates are completely free of charge for all of your domains. Installed in just seconds, get started with https:// today.
Our free SSL's are fully validated 256bit encrypted certificates.
Wildcard SSL Certificates
Install a fully validated wildcard SSL certificate free of charge.
Installed once, renewed automatically for the lifetime of the account.
Enterprise Grade Email Delivery and Protection
We Provide

Reliable

Email Relay
The most common cause of mail delivery problems on shared hosting is blacklisted IP addresses, which is a problem that most hosting providers face.
All outbound mail is relayed through a distributed network of IP Addresses dedicated to delivering your mail, and we use MailChannels Cloud to do so.
This is a premium relay service that comes standard with your hosting account and is completely free of charge.
Included FREE
Our mail relay service is included free of charge with all accounts.
Inbox, not SPAM!
MailChannels ensures your emails are delivered, regardless of IP blacklists. I used to go through endless reviews to find the best web hosting. I tried many services. And they all had good things and bad things. But DevCode was worth every penny, as I could be confident that my site would be up 100% of the time! I had a great experience with Devcode. They have the best uptime, the best customer service, and the most reliable servers in the web hosting industry. I've used many other hosting companies in my time, but Devcode is by far my favorite.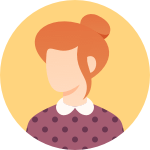 When I was looking for a web hosting service, I had tried a couple of other providers but Devcode was the best. The customer support is excellent and the prices are very reasonable. I'm glad that I took my time to research the different options and found Devcode.
Have more questions?
Chat to a friendly web hosting expert.